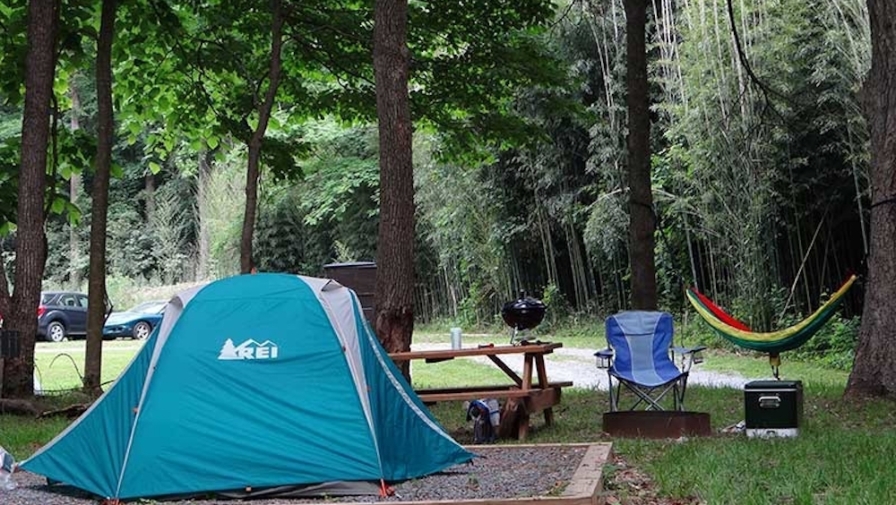 Top 5 Reasons Why Camping in the Smoky Mountains is Better Than a Hotel
If you truly want to experience the majestic beauty of the Smokies, there is no better way to spend your vacation than camping out under the stars! While a hotel room may have fancy amenities, they are missing all of the ambiance that makes you want to visit the Smoky Mountains in the first place! Here are the top 5 reasons why camping in the Smoky Mountains is better than staying in a hotel:
1. Surrounded by Nature
When you stay at the Pigeon River Campground, you are completely immersed in the beautiful outdoors! You will love being surrounded by nature and listening to the relaxing sounds of the forest. Just imagine stepping out of your tent in the morning and seeing the sun rise over a mountain peak! This sure beats staying in a hotel room where the main sight outside of your window is a parking lot or a street! 
2. Stargazing Opportunities
If you are fascinated with astronomy, you will enjoy the stargazing opportunities at the Pigeon River Campground! Our campground is situated miles away from any major city. That means, there is no light pollution to spoil your view of the night sky! Kick back with your family and friends as you lounge under the stars! You can even try to connect constellations together! 
3. Peaceful Environment
Camping in the Smoky Mountains will make you appreciate the peaceful environment that is away from the worries of everyday life! Some folks may find it more convenient to stay in a hotel room in Pigeon Forge or Gatlinburg. However, the big downside is all of the traffic and noise along the Parkway! Our campground contains just 20 campsites and 6 riverside camping cabins. So, you will never have to worry about overcrowding or noise!
4. Fun Outdoor Activities
Another fantastic thing about camping in the Smoky Mountains is that you have instant access to plenty of fun outdoor activities! The Pigeon River Campground offers recreational activities such as volleyball, horseshoes and cornhole, as well as a refreshing swimming pool that feels delightful on a warm summer afternoon! When you are staying at a hotel, you will likely have to drive miles away to enjoy any type of outdoor adventure in the Smokies!
5. Affordable Rates
There's no need to stay in an expensive hotel when you can enjoy the affordable rates at our campground! This allows you to spend more money on other parts of your vacation, such as entertainment, shopping and dining out. If you want to save even more on your camping adventure in the Smokies, take a look at our most recent Smoky Mountain camping specials for percentage discounts and other awesome deals!
Now that you know why camping in the Smoky Mountains is better than staying in a hotel, check out all of the information about our campground today to plan your vacation! We look forward to seeing you soon at the Pigeon River Campground!