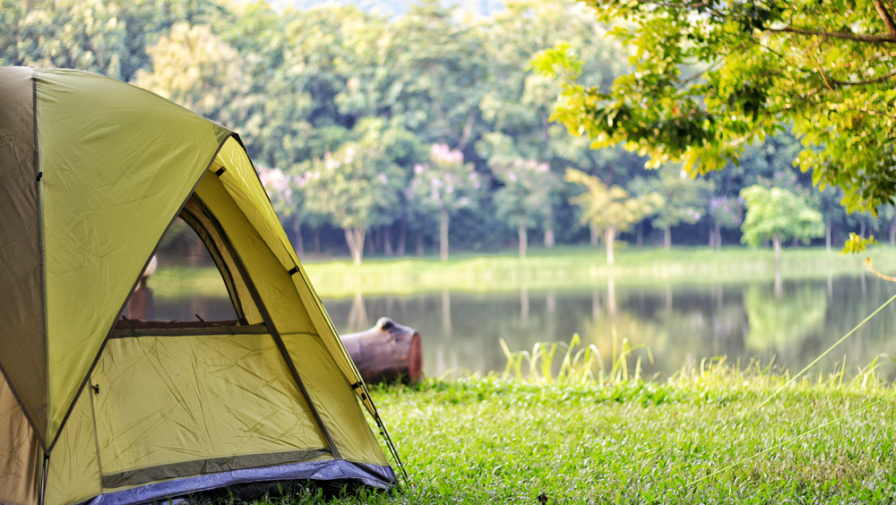 Top 4 Reasons to Plan a Trip to Our Campground in the Smoky Mountains Early
While you might be experiencing cold temperatures or even snow on the ground, it is never too early to start thinking about your spring camping trip to the Pigeon River Campground! After all, our campground opens for the season in mid-March, which will be here before you know it! Here are the top 4 reasons to plan your trip to our campground in the Smoky Mountains early:
1. Best Campsite Availability
If you have heard the phrase that the early bird gets the worm, this certainly holds true when booking your campsite at the Pigeon River Campground! When you make your spring plans now, you can be one of the first guests to have a confirmed reservation at our campground in the Smoky Mountains! This is important if you are planning to visit when there are special events taking place in Gatlinburg or during a holiday period such as Easter week or Memorial Day weekend. We have 20 campsites available, as well as 6 riverside cabins, so make your plans now to get the dates that you want!
2. Cure the Winter Blues
If you love to be outside among the great outdoors, the winter can be a tough season for those who live in colder climates! If you are starting to feel a sense of cabin fever and the winter blues, just take a look at all of the awesome things to do around our campground in the Smoky Mountains! When you plan your spring trip to the Pigeon River Campground in advance, you have something fun to anticipate to help cure those winter blues. You can research nearby hiking trails, plan a whitewater rafting adventure and think about everything else you want to do during your spring vacation! Before booking your trip, check out these tips for spring camping in the Smoky Mountains.
3. Schedule Time Off in Advance
Making your camping plans now gives you plenty of time to schedule time off from work, school, or other responsibilities of your daily life! There is nothing more frustrating than wanting a specific week off from work, only to find out that a coworker has already requested that time! Be the first in your office to make your plans so that you can avoid disappointment and have plenty of time to make any necessary arrangements before your trip.
4. Make Early Travel Plans
Whether you are planning on driving from your house to the Pigeon River Campground or flying into an airport to rent a car, it is always helpful to know your travel plans months in advance. If you need to arrange airfare, you can often get the best deals ahead of time and you don't have to worry about seats selling out. If you have a long drive from your hometown, you can have your car inspected by a mechanic to make sure that it is ready for the road trip. If this is your first camping adventure, you also have all the time you need to purchase a tent and all the camping supplies you need for your vacation!
Check out all of the information about our campground in the Smoky Mountains today to plan your spring camping trip to the Smokies! We look forward to seeing you next camping season at Pigeon River Campground!