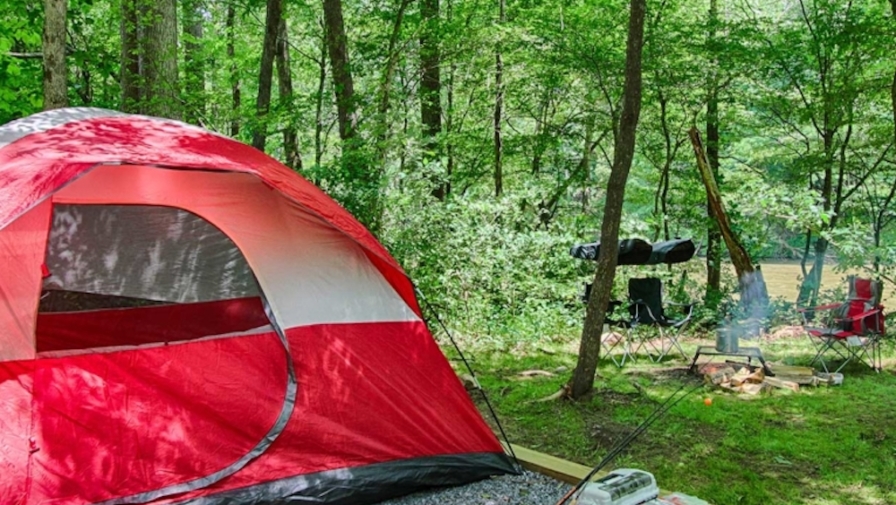 Top 4 Reasons Why Camping in the Smoky Mountains is Good for Your Health
Pigeon River Campground offers the perfect opportunity for your family to enjoy a variety of fun activities while camping, including volleyball, horseshoes, cornhole and even a refreshing swimming pool during the summer months. While you probably know that camping in the Smoky Mountains is a great way to experience the outdoors and all these fun activities, you might be surprised to know that there are many health benefits as well! Here are the top 4 reasons why camping in the Smoky Mountains is good for your health:
1. Fresh Mountain Air
One of the top reasons why camping in the Smoky Mountains is good for your health is due to the fresh mountain air that fills your lungs! Whether you live in a city, suburb or rural area, you can't help but notice something different about the crisp air of the Smokies. When staying at the Pigeon River Campground, you are surrounded by the trees of Cherokee National Forest that provide high levels of oxygen. Your brain functions better with increased levels of oxygen and releases serotonin, which helps to make you feel happy and reduces your stress! The fresh air also has other health benefits, such as boosting your immune system, aiding with digestion and improving your blood pressure.
2. Plenty of Fun Ways to Exercise
When camping at our campground, you have plenty of fun ways to exercise including hiking, swimming, playing volleyball and more! This exercise not only helps to burn off calories, but it is great for your heart as it lowers your risk of heart disease, improves blood cholesterol levels and helps control or prevent high blood pressure. We are sure that you will be quite active while camping in the Smoky Mountains, so don't be afraid to enjoy a few s'mores around the campfire at night!
3. Socialization with Family and Friends
One of the best things about camping is that it provides a unique opportunity to socialize with your family members and friends! If you find that you are spending more time at your place of employment than at home, camping provides positive time away from the stress of everyday life and allows you to socialize with your family without any distractions! The American Journal of Public Health has noted that socializing can delay memory problems and extend your lifespan, so don't underestimate the value of spending quality time with your family!
4. Great Night of Sleep
After spending a long day at our campground with recreation, fresh air and the sunshine, you will have no problem falling asleep at night. As you drift off under the stars, we are sure you will sleep better than you have in months! A good night of sleep keeps your body functioning correctly, reduces inflammation and makes you feel more energized for another action-packed day in the Smokies. If you are looking for the perfect way to wind down before bedtime, just sit by the campfire for about an hour. The yellow light of the campfire not only creates a peaceful ambiance, but it increases your level of melatonin, which helps to regulate sleep.
Now that you know why camping in the Smoky Mountains is good for your health, reserve your campsite today to plan your camping adventure in the Smokies! We hope to see you soon at the Pigeon River Campground!