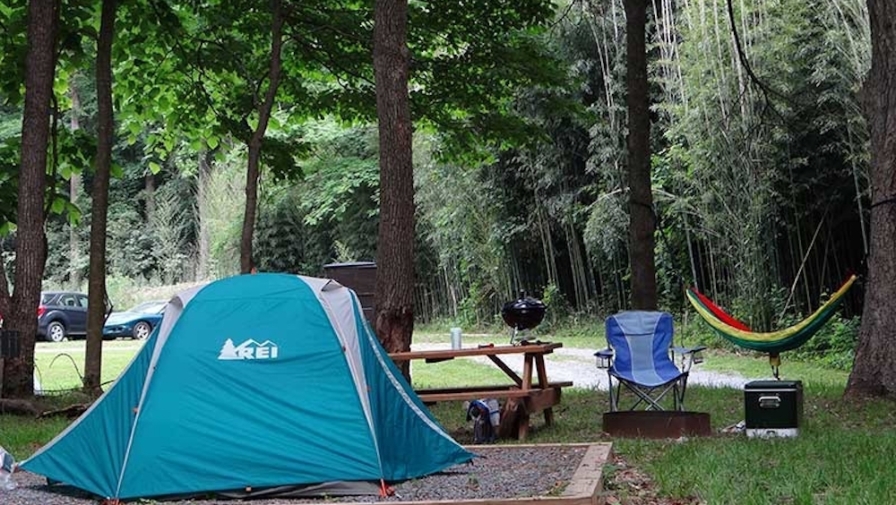 Pigeon River Campground is Now a Good Sam Top-Rated Park!
Good News! We've been named a Good Sam Top-Rated Park! At Pigeon River Campground, we are proud to offer a quality camping experience to all of our guests, and we're excited that our hard work has earned us a spot on the 2022 Top Parks list! Learn more about the benefits of staying at our Smoky Mountain campground that make us a Top-Rated Park:
What Makes Us a Top-Rated Park?
At Pigeon River Campground, we offer tons of quality amenities and perks that you won't want to pass up! From our pristine and beautiful campground to all the bonuses that come with your stay, we have worked hard for a spot on the Top-Rated Parks list! Come check out our awesome RV campground, pool area, and on-site general store! We also offer laundry rooms, easy river access and internet! If you're not bringing an RV, don't worry! We have camping cabins, in addition to traditional tent camping.
What is Good Sam?
For years, Good Sam has helped millions of RV owners by offering them big savings and dependable services! For all the adventurers and travelers out there, becoming a member of the Good Sam Club can save you tons of money and time every year! Every RV owner knows that breakdowns happen and it's so important to get started on maintenance as soon as possible so you can get back out on the road. Thanks to Good Sam's Roadside Assistance as other services, you'll never have to worry about not reaching your destination. Become a member today and travel with confidence!
How to Become a Top-Rated Park
Another perk of using Good Sam is that they offer an extensive list of the best parks to camp at in North America, and this year Pigeon River Campground made the cut! Good Sam rates their parks based on conditions of the campground and RV park, restrooms and showers, physical characteristics, as well as visual appearance and environmental quality. Campgrounds that score high in all areas earn a spot on the Top-Rated Parks list! We work diligently to ensure that we maintain high scores in all areas so our campers will want to come back year after year. Come see for yourself when you stay with us!
Why You Should Come Stay with Us
Our Smoky Mountain campground is the perfect place to stay on your next vacation! Not only do we provide you with the perfect camping space, but we also have everything you could need on site! We are also only a short drive from all the fun things to do in the Smokies. Find the perfect hike for you and your family, see the Smokies from the sky on a ziplining tour, or brave the rapids on a whitewater rafting trip. Our campground and the surrounding area provides you with everything you could need or want while escaping to the wilderness for a while!
Now that you know what makes Pigeon River Campground a Top-Rated Park, you can start planning your trip! Interested in learning more about what makes our camping experience so special? Check out all our campground has to offer you and your family! We look forward to seeing you!