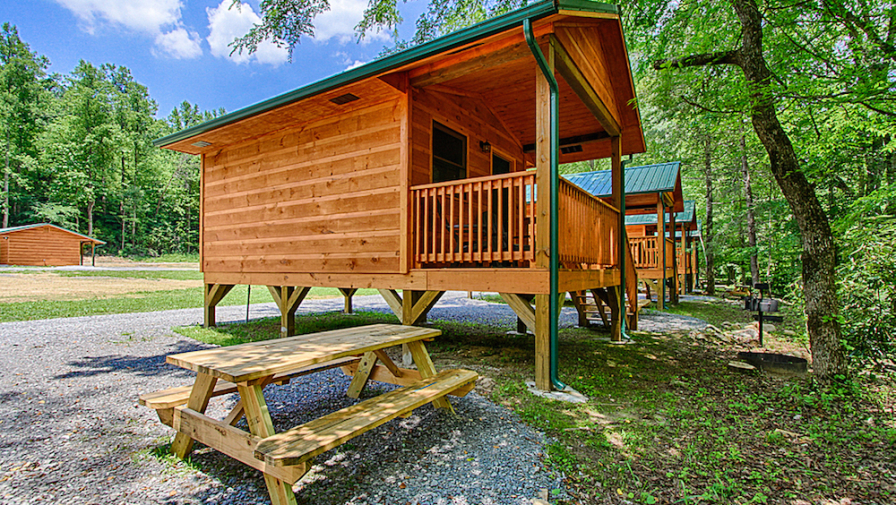 5 Perks of Camping in the Great Smoky Mountains With Us
Are you trying to decide where you're going to stay on your next trip to the Smokies? Why not camp with us! You'll be out in nature and away from technology that comes with everyday life. Check out these 5 perks of camping in the Great Smoky Mountains with us:
1. Close to Activities You Want to Do
While you are camping in the Great Smoky Mountains, you'll be close to all the fun things you want to do! Want to visit Cades Cove? Hike to one of the beautiful waterfalls or the top of Mt. LeConte. Does everyone want to visit Dollywood or the Island? Want to see the Gatlinburg SkyBridge and Anakeesta? You can easily do all of these things since you'll be staying in the national park! Everything is only a car drive away. You'll love feeling so close to all the fun things you want to do!
2. Feel Far Away
Although we are close to everything you'll want to do, you'll feel far away from the rest of the world. When you leave the computers, tablets, and maybe even phones, you will be able to connect with the people you are camping with and make beautiful memories of your vacation together. You won't have everyday life or technology getting in the way. You'll feel like you're out in the middle of nowhere, able to enjoy the experience of camping without any distractions.
3. Be Close to Nature
When you go camping, you'll be close with nature. It doesn't matter if you are in a tent or an RV, you'll be able to hear the babbling of the creek, the chirping of the crickets, and the rustle of leaves in the breeze. If you stayed in a cabin, condo, or hotel, you won't be able to have the experience of waking up to a sunrise or the chirping of birds. Kids will love being able to run around and splash in the creek near your campsite and make smores over a fire they helped you start. Plus, everyone will enjoy looking around the campsite at native plants and maybe even some creatures!
4. Save Some Money
Generally, staying at a campground can end up being cheaper than renting a cabin or paying for a hotel room for a week. If you already go camping frequently, you'll have all the equipment you need, preventing you from having to spend extra money on supplies. Plus, we offer specials and deals throughout the year to help you save! Our prices are unbeatable when it comes to camping rates!
5. Choose How You Camp
When you go camping in the Great Smoky Mountains with us, you get to choose how you camp! Many places are RV or tent camping only. We have three options: camping in a tent, camping in an RV, or camping in one of our camping cabins! Bring your own tent and pitch it yourself for an immersive camping experience. For a little more comfort, you can bring your RV. Don't have either of these? You can still camp with one of our camping cabins! It has beds, a refrigerator, microwave, AC, and heat.
Camping in the Great Smoky Mountains is a unique experience you'll definitely want to do. Want to know more about us? Check out our camping information!