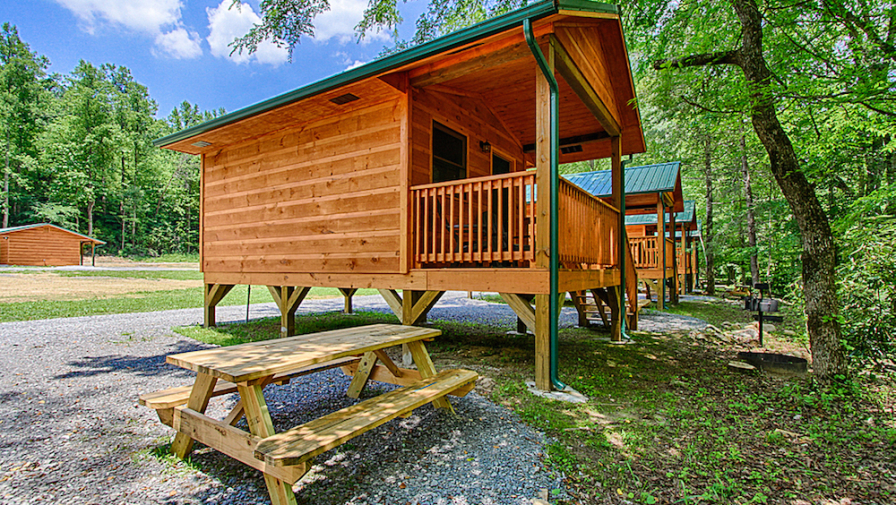 Top 5 Reasons to Love the Location of Our Smoky Mountain Campground
When you're looking to take a camping trip, our campground is one where you can have some great memories with the family. Our location is a big reason why so many people decide to spend some quality time in the great outdoors with us. Here are 5 reasons to fall in love the our location of our Smoky Mountain campground:
1. Easy to Reach
One of the first things that should put your mind at ease is the fact that our campground is super convenient to get to. We are located a short distance from I-40​, and this is the route many of our campers take to get to our beautiful campground. No need to be stressed when our campground is so easy to find, even if it's your first time visiting! When you are visiting a campground for the first time, you are often worried about being able to find it. But you don't have to worry about that with our Smoky Mountain campground.
2. Mountain Sunrises and Sunsets
Whether you're starting or ending your day, nothing is more highlight worthy than a view of a beautiful Smoky Mountain sunrise or sunset. Make it a point to experience both and experience the natural beauty of the Smokies is a whole new way. You won't ever forget the unbeatable view of the sun rising and setting over the mountain ridge.
3. Fishing in the River
When it comes to rest and relaxation, there's nothing better than the calming nature of fishing on the Pigeon River. The simple life is right at your feet as you can sit on the bank with your tackle box, select your bait, and cast a reel with your fishing pole as you wait for those fish to bite. This is a great way to spend some time alone or with your family for some nice conversations without your phones! There are many activities on the Pigeon River that you can enjoy with the entire family!
4. Peaceful Scenery
One look around should give you an idea of why you'll immediately love the fantastic location at our Smoky Mountain campground. Sit by the river and take in the glorious scenic views and the mountain environment covered in lovely foliage. There is no doubt that this type of relaxation will be good for your mind and body. All the beautiful scenery will make you want to get out and explore!
5. Close to Hiking Trails
Our Smoky Mountain campground is in a location that brings you closer to nature with countless ​hiking trails​ in the Great Smoky Mountains National Park. Whether you looking for a free activity to enjoy or just want to take in the views, hiking is something that caters to all folks just looking to get outside and see the world outside their normal day-to-day lives. The memories these trips create certainly helps when it's time to jump back into the regular routine. In just a few short minutes, you can be surrounded by an area known for its wide range of wildlife and plant diversity, providing the ultimate escape! In addition to the location, here are other reasons to stay at our campground!
It's become pretty clear why our Smoky Mountain campground has the most ideal location for your camping trip. Don't settle for less than an absolutely fulfilling experience! ​Reserve your campsite​ today for that place that your heart desires!