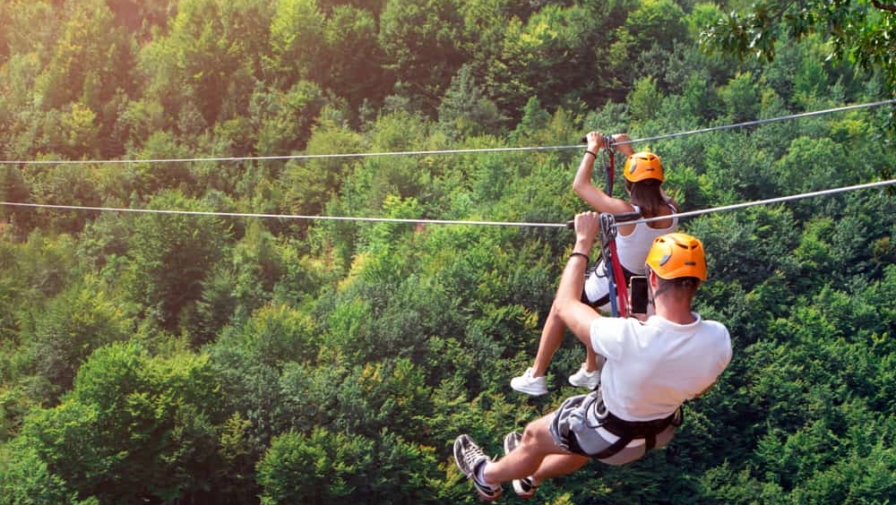 Top 4 Things You'll Love About Ziplining in the Smoky Mountains
If you love thrills, then you need to go ziplining in the Smoky Mountains! Not only is ziplining one of the most popular things to do in the area, it's an incredible adventure you won't forget. You'll get to spend time outside and do something that's fun or out of your comfort zone. Here are the top 4 things you'll love about ziplining in the Smoky Mountains:
1. A Feeling of Flying
One of the most wonderful things about ziplining in the Smoky Mountains is the feeling of flying, as you're being guided by a cable through the air. There's nothing more exciting than your feet leaving the platform and air rushing over and under you as you fly across the cable onto the next platform. You'll be transported up into the trees where you will "fly" from station to station in a thrilling adventure of a lifetime.
2. Spend Time Outside
When you're at home, you probably spend most of your time indoors. When you go on vacation, especially in the Smoky Mountains, you have the opportunity to spend some time outside! There's nothing more fun that getting outside and enjoying nature, and ziplining is just one way of doing that. You might spot some wildlife as you glide through the trees or travel to the different platforms, and you get to enjoy being in nature.
3. You'll Always Feel Safe
If you are nervous about ziplining for the first time, don't be! There are trained ziplining guides at every attraction that will teach you safety measures and show you how to properly use the equipment. They also are there at each platform to help you. Each of them is trained extensively to maintain high levels of safety. They will show you all of the techniques that you'll need to know in order to make Smoky Mountain ziplining a safe and fun activity.
4. The Smoky Mountain Scenery
Another great thing about ziplining in the Smoky Mountains is getting to enjoy mountain views. You'll get perspectives of this beautiful scenery that you can't get from ground level. The 360-degree views are simply awe-inspiring, and this is a perfect example of why making the most of your vacation should include participating in activities you wouldn't normally engage in. You won't want to miss out on the incredible mountain views you'll get to enjoy when you zipline.
Ziplining in the Smoky Mountains is an activity you will definitely want to try. Since you have an idea of what you want to do when you're in town, you just need to find a place to stay! Find out more about camping at our Smoky Mountain campground, then book a spot for your next vacation!