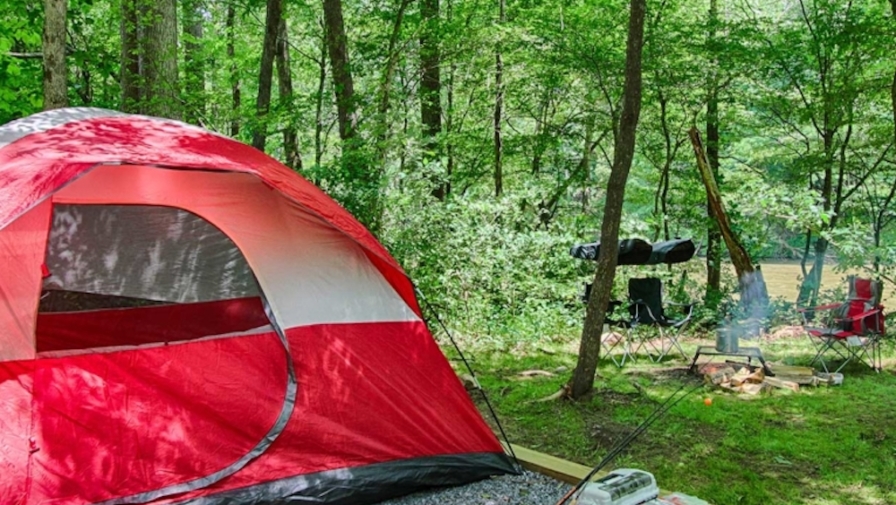 The Smoky Mountains are a beautiful, world renowned vacation destination, offering breathtaking views, hundreds of hiking trails, incredible shopping and dining options, as well as family friendly museums, aquariums and other attractions. One of the most popular Smoky Mountains activities is spending a night or a weekend camping in the woods! To plan for your upcoming trip, read our top 4 tips for having a relaxing time camping in the Smoky Mountains:
1. Take Advantage of Specials
Money is a subject that stresses everyone out, so one of the best ways to relax while camping in the Smoky Mountains is to take advantage of our campground specials! By spending your nights at our campground instead of in an expensive hotel, you'll already be saving tons of money. Not to mention, not having to worry about your vacation budget will help you unwind and feel at peace while you soak in the beautiful scenery around you. Plus, the money that you save at our campground can be used to splurge on a delicious meal in town or a fun souvenir!
2. Enjoy Amenities
To help you feel at ease during your time camping in the Smoky Mountains, we offer lots of great campground amenities to make your trip extra convenient and easy. For outdoor fun with your family, our campground has games like volleyball, horseshoes and cornhole. When the weather is hot, we have a pool perfect for cooling down, and when it's chilly outside, grab some firewood and enjoy toasting marshmallows and telling stories. If you happened to forget anything or are just in need of a snack or drink, our general store has everything you may need. And if you need to stay connected to the real world for work, our pavilion has complimentary wifi.
3. Read Our Travel Info
Another way to make the most of your time in the Smokies is to read our travel information before you head to the mountains. Our blogs will give you suggestions on fun activities, helpful packing tips, information on all the various ways to use our campground and much more! There's nothing that will help you relax more than feeling knowledgeable and prepared, so read up and plan for an unforgettable mountain retreat!
4. Plan Your Activities
Not only will you enjoy all the awesome campground amenities while camping with us, but you'll also have a blast exploring all the Smoky Mountain attractions that are nearby! From outdoor adventures like horseback riding, ziplining and whitewater rafting to spending the day shopping and sightseeing in Pigeon Forge and Gatlinburg, the Smokies have something for everyone. Having an idea of what you want to discover during your camping trip will help you make the most of your limited vacation time!
Now that you know all the best tips for relaxing while camping in the Smoky Mountains, you can start planning your family's next vacation today! Learn all about our campground and book for stay today!